A PASSION FOR QUALITY IN OUR PRODUCT PHOTOGRAPHY
A picture may be worth a thousand words, but for your business, a well-done photo of your products could translate to much more – new customers, more clicks, and increased revenue.
Don't leave your company's photos in the hands of an amateur. Ship your products to us for quick, cutting edge photographs that will leave your customers filling their online cart.
Who We Are
At Brian Paul Studios, we invest our decades of experience – and our state of the art equipment – into photographing your products in the best light. You'll love having access to your retouched photos that are ready for you to use in print, online, or with your major distributors.
What We Shoot
We shoot products of all shapes, sizes, colors, and purposes. From next season's apparel offerings to houseware fixtures, auto parts to tableware, our cutting edge, high definition cameras capture every detail of your products. This attention to detail means we can highlight your product's texture, color, making it irresistible to potential customers.
Where You've Seen Us
Our product photo portfolio is staggering. Since 2003, we have worked with clients ranging from small business owners to major retail distributors. Our photos have been used throughout print and online marketing campaigns, catalogs, and on websites of large distributors. Our photos are as beautiful as they are effective, and you will be proud to show off your product in print campaigns, in online venues, or even hanging on your office wall.
Why We're Better
Our product photography is better than the rest. Not only do we have 40 years of product photography experience, our services are fast and will make your tight deadline. You can trust us with your product and with your timeline.
Products not perfect? We've got you. Our retouching and color correcting will leave your photos looking pristine, and your products like they are brand new.
Ready to give your customers the 360 degree experience? Our 360 Degree Spin Photography gives your customers the chance to interact with your product online while shopping.
How to Get Started
Are you ready to take your business to the next level? Give us a call to talk about your products and your goals. We will walk you through our ship and shoot process (or schedule a time to shoot onsite) and get the process started.
We believe in treating your products like our own, capturing each and every detail that speaks to your brand and its consumers.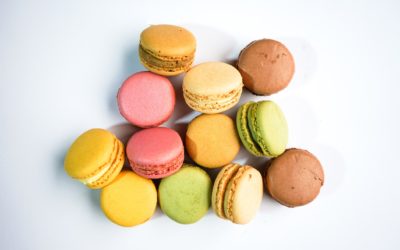 No one knows your product better than you. And no one knows photography better than Brian Paul Studios. There are literally hundreds of different combinations available for your product photos. This includes backgrounds to lighting to filters, even placement and...
"I have been working with Brian for photography needs now going on 30 years and have found him to be a great partner in helping to achieve some very dynamic and complicated image needs that I have had to achieve. He can do the easy, down and dirty table top shots as well as anyone. But the wonderful thing about Brian is that when it is challenging, is when he is at his best. He is a problem solver and is proactive at being a part of the creative process, not just an order taker who gives you want you want, but he explores things to make it better than what you wanted!!!"
Jeff Kortenkamp – Wilson Sporting Goods


"I have been using Brian Paul Studios since 2004. I left a large tool manufacturing company in 2008 to work in a plumbing distribution company. I brought Brian Paul Studios in as our one and only photography company. Their professionalism in handling our items, quick turnarounds and willingness to help in all areas has been outstanding. They never turn us away even when we need a job rushed and we always receive the highest quality images every time. It is always a pleasure to work with Brian and his staff."
Jacquelynn Finney – Homewerks Worldwide, LLC


"Professional, dependable, consistent. Brian Paul Studios is a go-to for photography and creative done right the first time… and every time. Whether it is a one-off photo, a catalog series or a hero-shot, I have always been able to trust Brian to provide me with the excellent photography to bring my products to life. "
Ivan Lee – Iwan Simonis Incorporated


"I have had the distinct pleasure of working with Brian Paul Studios for our product photography needs for more than 10 years and they are a wonderful creative partner. We build a product whose aesthetic qualities are extremely important to our customers, and Brian Paul Studios has helped us capture and communicate the critical design elements in beautiful, wonderfully detailed imagery for our marketing materials. They are always willing to go the extra mile to get the perfect shot and make sure we have deliverables on schedule, even for the occasional last-minute request running on a tight deadline. We could not be happier with the results!"
Kristopher Carlson – Auto Meter North American